Making local friends is one of my favorite parts of traveling the world. It totally changes the whole experience and makes everything just that much better! Let's talk about the how and the why of intentionally connecting with the locals, no matter where you are.
Why Should You Make Local Friends?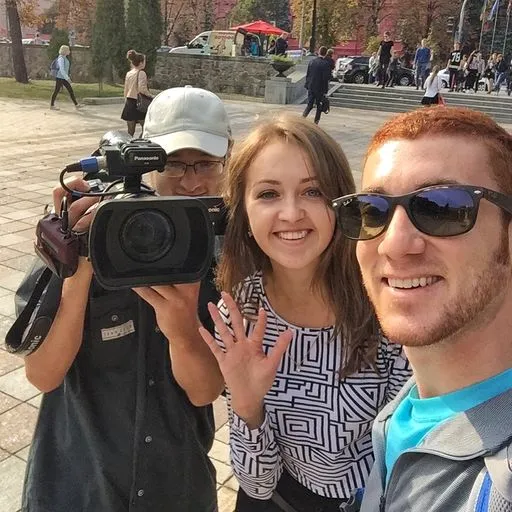 It's great to connect with local people when you travel because:
You can learn about their culture and customs from an insider's perspective.
They can help you out with finding your way around their city, so you don't have to be staring at Google Maps on your phone 24/7 and can be more present in the moment. (For more help with navigating cities, check out this article I wrote on that exact topic HERE.)
They can help you with safety issues on the ground if anything sketchy happens.
They can help with translation (this is invaluable, especially if you're working on learning the language. They can not only translate for you but also help you practice your vocabulary and learn more of the language.)
Local friends will help you find those hidden gems (restaurants, cool things to see, places to explore) that you otherwise wouldn't know about.
Think about it this way—if someone was visiting your city or hometown, you'd be more than happy to show them around and make sure they saw all the best spots. There are people all over the world who would be glad to do the same for you! Some of my life-long best friends have come from meeting locals all around the world.
Ways to Find New Friends While You're on the Road:
Tip #1: Social Media
(I totally understand if you don't use social media, or if you don't have an audience, or if you're not comfortable posting publicly for people to meet up with you. Not a problem at all; I get it! But if you are willing to try using social media for this, here are some tips on how I have used it to meet friends all over the world.)
I have a unique way of traveling in that I rely on my social media followers to guide me around their city, their town, or their country.
I usually post a day before, something like, "Hey guys, I'm heading to Georgia, Turkey, and Azerbaijan over the next couple of weeks. Is anybody there to take me around? Do you have any friends in these countries who would be willing to meet up? Please let me know." This is one of the major ways that I meet local people.
Instagram
There is an Instagram trick I used in the Central African Republic that is great for people who don't have a large following or don't want to broadcast their location on social media:
You can search under hashtags (#) for the name of the country or city.
Usually, those posts are from people located in that country. (For example, posts with #Turkmenistan are typically posted by people in Turkmenistan.)
Scroll through the hashtags until you find a person you think looks cool, someone you think you can probably hit it off with.
Send them a message, like "Hey, I'm coming to your country, it would be great if we could meet!"
This is a really great way to use Instagram to find local people to meet up with!
I met my friend David by searching through hashtags in the Central African Republic, and he took me to meet the pygmy tribe (which is one of my favorite travel stories to this day! You can watch the video about it HERE.) This method of finding friends has worked well for me, and I highly recommend it.
Facebook
Look up and join travel-focused Facebook groups such as Girls Love Travel, Guys Love Travel, Secret Flying, Every Passport Stamp, Ultimate Travel Group, or Families Who Love Travel, etc.
You can also join Facebook groups about specific places, like Middle East travelers. Just use keywords to search and find people who are interested in these topics, areas, and destinations.
For example, if you're going to Oman, search for an "Oman travel group." Join it, and you'll find that it's all people who are interested in Oman. Then you can post and say, "Hey guys, I'm heading to Oman for the first time, looking to hang out with someone. Is anyone available to help show me around?" It's super easy to make friends that way!
The bottom line is that social media is truly powerful! You can even reach out to your personal friends in your circle by posting on your Facebook or Instagram pages; maybe someone has an uncle, a brother, a friend, a sister, or someone they know who has been to that country, and they can help you connect to a local! It never hurts to ask—the connections people have may surprise you.
We've already discussed what couch surfing is in our post about how to find cheap accommodations. In case you need a little refresher, Couchsurfing is a platform that connects locals who have extra beds or a couch to spare with travelers who need a place to stay. The best part is, you can sleep there for free.
It's also a good place for finding community—there are meet-ups planned around the world for both travelers and locals. For meet-ups, you don't even have to stay at their house. People are often just looking for a buddy to hang out with. If they're not able to hang out, they may even help you by setting you up with one of their friends instead!
(There is a minimal membership fee to help keep the Couchsurfing platform online. This fee varies from country to country, but it's currently just $2.39/month or $14.29/year for US-based users.)
Meetup is something similar to what I have just mentioned, where you have people in certain areas who are interested in the same topics. You can meet up with them, hang out together, or even schedule networking events through the app. I haven't used this one that much, but I will say that it's been really successful for me the couple of times I've tried it. I definitely recommend giving it a try!
Tip #4: Hire Local Tour Guides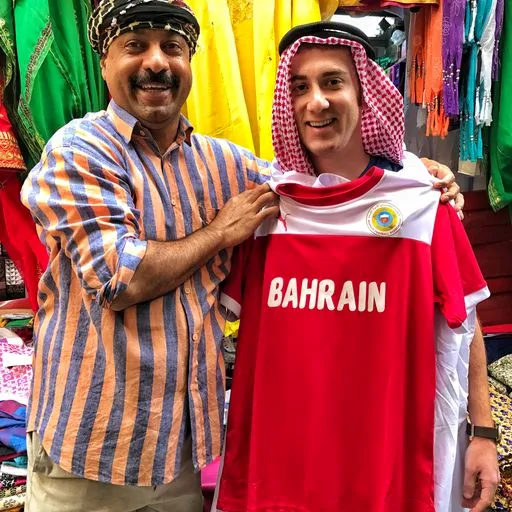 I always like to use local tour guides. They want to take people around; that's why it's what they do for a living. It's their job and usually their passion! There are a bunch of different websites online to find the right person. Just Google where you're going (something like "find local guides in Tel Aviv"), and that will help you find a contact. You can also look at their social media to make sure they're cool before you reach out to hire them.
They might charge you somewhere between $50 to $100 a day, but it's definitely worth it because they'll be not only a guide but likely also a personal friend. Truthfully, they know way more about their country than most people do. They study the history and how to best talk about their city for their job, and they'll likely be a wealth of knowledge for you.
Tip #5: Go Out and Do Things!
You can meet people in a hostel bar or even at the concierge or front desk in a hotel. Go out to bars, festivals, and clubs, or just hang out on the street and strike up a random conversation, like, "Hey, I am here for the first time, looking to do something cool! Would you be interested in hanging out together?"
It takes some courage to do that, but more times than not, that person would love to show you around. It's really a win-win! You're helping them out just as much as they are helping you. That is the main point of this article and why I love to make local friends around the world. It's always a cultural exchange—you gain something, and they gain something. Both of you become better people after it's done, and chances are you've probably made a life-long friend!
I cannot stress enough the importance of making local friends around the world; they will make your experience so much more enriching, so much more fun, and more exciting! It will also probably inspire you to return to the places you've been before because you want to visit the friends you've made all around the world.