Say you want to fly from Columbus, OH, to Kathmandu, Nepal – odds are, you're not going to find a nonstop flight operating on that route or even a connecting flight with the same airline, for that matter. So where does that leave you? Instead of piecing the trip together on your own, with several different airlines, you're able to book one single ticket thanks to the power of airline alliances.
You can think of airline alliances like a spiderweb that helps connect destinations not serviced by one single airline. Since it would be impractical for United Airlines to fly to every major city in Europe – it's instead easier to rely on other airlines, within their alliance, to get passengers to their desired destination.
Airline alliances benefit travelers by lowering ticket costs, providing protections in the event of a missed connection, and giving greater flexibility for travel times and routing. Another key benefit to travelers is the ability to earn and redeem airline miles with a single frequent flyer program rather than having small award balances with several different airlines. All told, airline alliances are a really good thing for travelers as well as the airlines that participate in them.
What alliances should I be aware of?
There are three major alliances that connect a majority of the international airlines currently operating. Each alliance has a different number of participating airlines and destinations served – but size alone doesn't determine which alliance reigns supreme, as they all have their own individual strengths and weaknesses.
Star Alliance
Star Alliance is the oldest and largest airline alliance in the world right now. With regard to US carriers – United Airlines is a Star Alliance member and flights booked through United can connect you to over 1,300 destinations around the world, thanks to the 26 different airlines within the alliance.
In addition to the 26 member airlines, Star Alliance is the only major alliance to include an intermodal transportation partner – Deutsche Bahn. The recent addition of Deutsche Bahn to the Star Alliance will allow travelers to start or end their travel by rail, all on one ticket. This addition will also allow passengers to earn and redeem miles for their travel on Deutsche Bahn trains. This is a really cool new addition for Star Alliance and something I'd expect them to continue expanding on in the years to come.
SkyTeam
SkyTeam is the second largest airline alliance with 18 different member airlines and more than 1,000 destinations served. Delta Air Lines is the US domestic carrier that's a part of the SkyTeam alliance. With this alliance, Delta can connect you to any of the destinations they or the other 17 member airlines serve.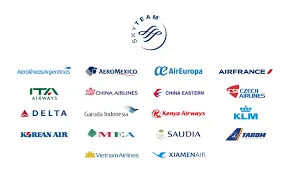 Oneworld
Oneworld is the second oldest, but smallest, of the three major airline alliances.There are 13 full members in the oneworld alliance, along with a future member (Oman Air) and a oneworld Connect Partner (Fiji Airways). Within the United States there are two different airlines that are a part of the oneworld alliance – American Airlines is a founding member of the alliance and Alaska Airlines joined in 2021.

Elite Benefits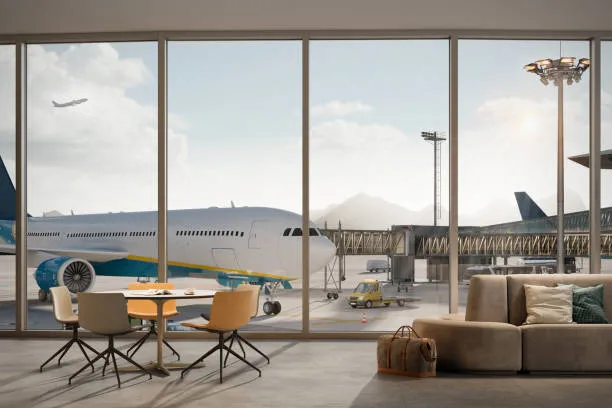 Each airline alliance provides elite benefits to their most loyal passengers based on the level of status achieved with an individual member airline. These elite benefits vary across alliances, but typically include priority check-in, priority boarding, extra baggage allowance, and lounge access. Below, I'll go through which levels of status are available with each alliance and what type of elite benefits that will get you when flying with a member airline.
Star Alliance Silver
Priority reservations waitlist
Priority airport standby
Star Alliance Gold
Priority airport check-in
Priority baggage handling
Airport lounge access
Priority boarding
Extra baggage allowance
Plus all Star Alliance Silver benefits
SkyTeam Elite
Priority reservation waitlist (when fares permit)
Preferred seating
Priority check-in counters
Priority boarding or at leisure
Extra baggage allowance
SkyTeam Elite Plus
Guaranteed full-fare Y-class reservation on sold-out long-haul flights, at least 24 hours prior to departure
Access to airport lounges worldwide, whatever the class of travel, for members in possession of a boarding pass, accompanied by a guest
Priority baggage handling on arrival, whatever the class of travel
Extra baggage allowance
Plus all SkyTeam Elite benefits
Oneworld Ruby
Access to Business Class priority check-in
Access to preferred or pre-reserved seating
Priority on waitlists and when on standby
Oneworld Sapphire
Access to Business Class lounges
Priority boarding
Priority baggage handling
Extra baggage allowance
Plus all oneworld Ruby benefits
Oneworld Emerald
Access to First and Business Class lounges
Access to First Class priority check-in
'Fast Track' or 'Priority Lane' access at select airports worldwide
Plus all oneworld Sapphire and Ruby benefits
Earning and Redeeming Miles
When it comes to earning airline miles, my philosophy has always been – the more the merrier. The exact opposite is true on the redemption side of things. Thankfully, airline alliances allow travelers to earn miles with one airline and then redeem them to fly on a completely different airline. This can be really beneficial because each airline within the alliance has their own award chart or rate that they charge (in points or miles) for a given flight. The same goes for earning miles – each airline has their own formula for calculating miles earned on a flight.
All of the major US airlines award miles based on the price you paid for your ticket – so it's tough to earn a lot of miles from a single flight unless you're flying on a really expensive ticket. The good news though, is that not all airlines award miles based on the cost of your ticket. There are still several foreign airlines within each of the three alliances that award miles based on the distance flown. This can be really advantageous when you're traveling a long distance on a cheap ticket. Another great option for earning miles is through a travel rewards credit card. A lot of cards earn points that can be transferred to several different airlines within an alliance. This allows you to pick the transfer partner that provides the best price for your desired trip.
Now that we covered the basics for earning and redeeming miles within an alliance, let's talk through an example to see how it actually works. United Miles are a really valuable currency and can be earned with many of Chase's travel cards like the Chase Sapphire Preferred® Card – but believe it or not, there is a cheaper way to actually fly on United. If you wanted to fly from Chicago to Honolulu, the cheapest price you'd find on United is 22.5k United Miles one way. That's not a bad price for a flight of that length, but if you instead used Star Alliance partner, Turkish Miles and Smiles, that same flight would cost you only 7.5k miles one way. That's a significant savings! Turkish Miles and Smiles can be earned and transferred from either the Citi Premier® Card or Capital One Venture X Rewards Credit Card.
Final Thoughts
At first glance, airline alliances can be very confusing and leave travelers wondering if it's information they really need to know about. After putting the time into learning the basics of each airline alliance and how they can benefit travelers, I think it's apparent that doing so can save lots of time and money or miles in the future.